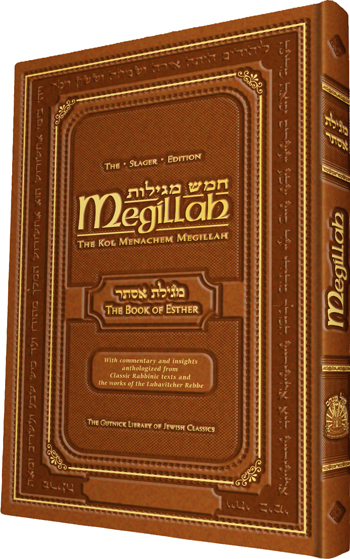 Megilas Esther
The Slager Edition
| | | |
| --- | --- | --- |
| Qty: | | |
Stunning typography by award winning designer.
Commentary is contemporary and relevant.
A delightful blend of mystical, historical, and religious messages.
Ornate, hand made, leather-style cover..
6½" x 9¼", 144 pages,
ISBN 978-1-934152-24-9.
Special introductory price! Beautiful gift for anyone.

To order beautifully packaged Shalach Manos featuring the Kol Menachem Megillah, please call Mrs. Feldman 718 774 4131 X103. Baskets can be customized to fit any price range. Shipping and Delivery available.